Changes in Conference Staff
Jodi Fuller to become East Winds Exec. Asst.
On Wednesday, February 1, Jodi Fuller will be taking a new role on our Conference Staff.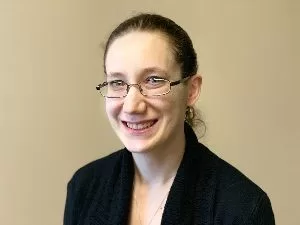 Jodi will be following Cheryl Rentschler as Executive Assistant to the District Superintendent of the East Winds District. As was previously announced, Cheryl is retiring from that position. 
Along with her responsibilities in relation to the East Winds District, Jodi will be continuing to assist the Conference with immigration concerns related to clergy from other countries who are appointed to serve in Michigan. We are grateful for Jodi's skill and expertise in this area, as well as for her excellent work as an Executive Assistant. Please include her in your prayers as she makes this transition.
More information will be forthcoming over the next few weeks as we continue to make adjustments to our staffing structure that reflect our financial realities.
Yours in Christ,
Rev. Ellen Zienert
Human Resources Chairperson
[email protected]
Michigan Area of The United Methodist Church
1011 Northcrest Rd.
Lansing, MI 48906